Word Finder offers challenging word puzzles in 6 different languages: English, Dutch, Spanish, French, Italian, and Portuguese. Drag the cursor vertically, horizontally and diagonally from the first letter to the last letter to highlight the word within the limited time frame.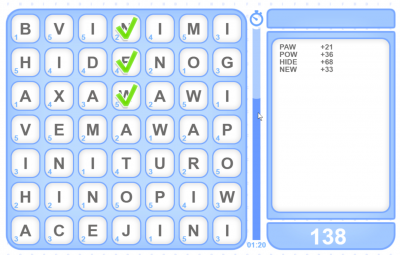 How to play the Game
Click the Start button to start the game
Select a language and click the Enter icon (right-bottom) to enter the game
Compose as many words as possible by drawing a line from the first letter over to the last letter, horizontally, vertically, or diagonally.