Water Sort is a fun and addictive brain-training puzzle game. Your goal is to sort the colored water in the glasses until all colors in the same glass.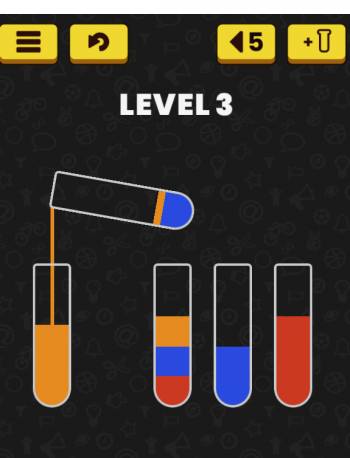 How to play the game
Tap any bottle to pour the top chunk of water to another glass, which either is empty or contains water of the same color
You can only pour water to another bottle if it topped with water of the same color and there're enough space in the bottle for the new addition
When stuck, rearrange bottles and water without any penalty. So take your time to complete the sorting task.